Everybody Headspace
Everybody headspace is a feature that brings headspace users into what is usually a solo practice, into a community experience. It was designed to allow users to meditate together at the same time. The feature includes a waiting room to start the meditation, a display of the amount of people that are joining the meditation, and an end of meditation encouragement that illustrates how many people have meditated with you to further push the sense of community.
Role:
Lead Product & Brand Designer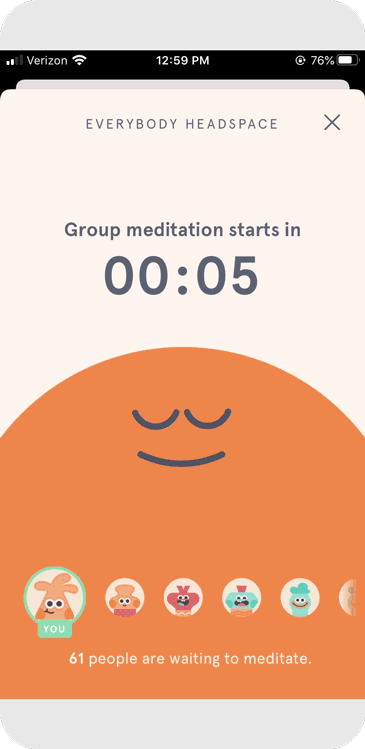 The different end of meditation animations that we experimented with.