As an extension to Headspace, we developed 'Sleep by Headspace' to be there for users at other moments of the day. Our goal was to inspire and educate people to form a healthy relationship with sleep by providing them with the world's easiest and most engaging sleep tools and experiences. Sleep by Headspace is designed to offer a soothing bedtime experience, one that creates the perfect conditions for healthy, restful sleep. It offers sleep sounds, guided meditations, wind downs, and a brand new type of Headspace content - the Sleepcast.
Role:
Lead Product & Brand Designer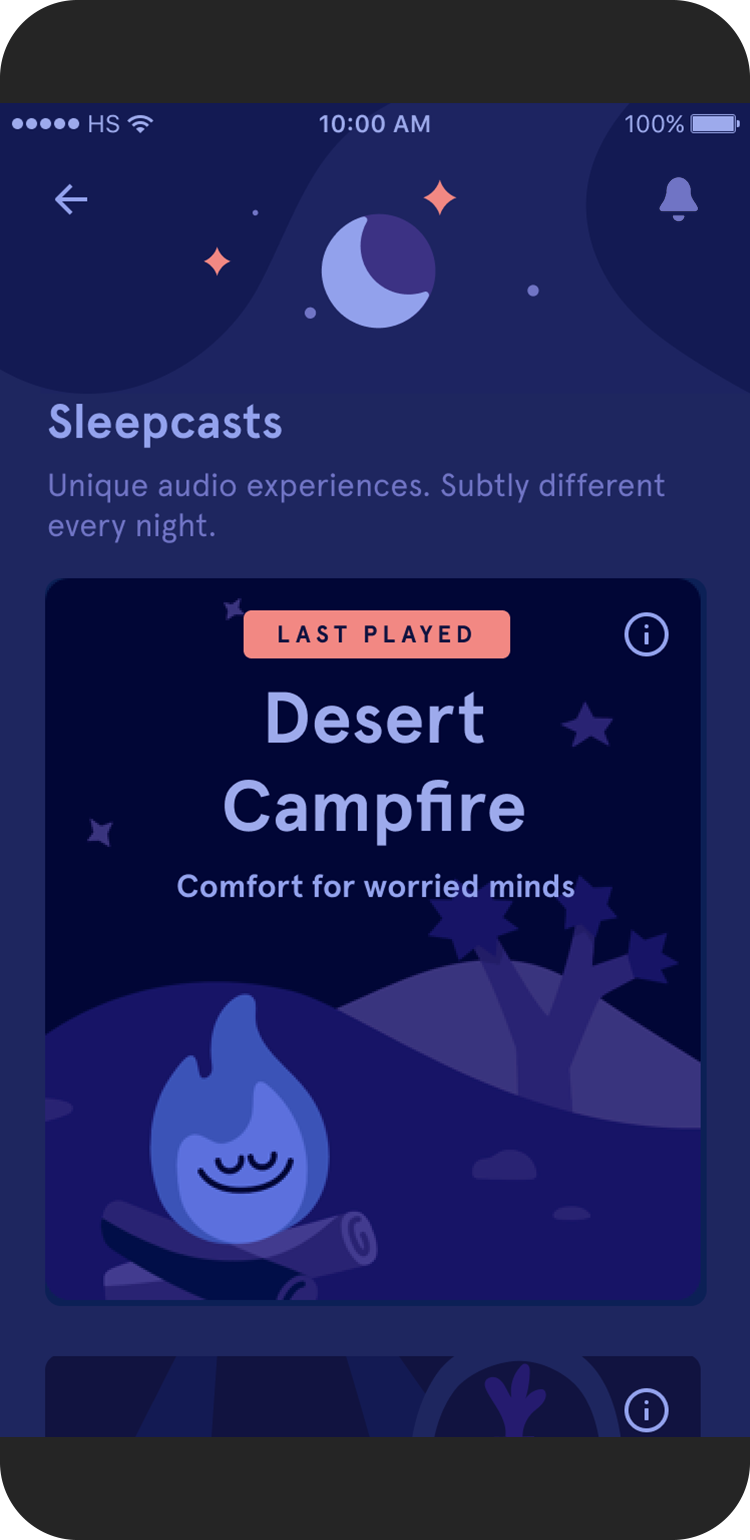 UI
As a sleep feature, we expected this experience to be used while users were in bed, when everything is dark. It was important to us to meet users where they were. We catered visuals to be as low energy, low stimulating as possible to help users get to sleep by using soothing transitions, subtle movements, and smooth paced animations. We also created a low contrast color palette that was designed to be seen in the dark

Content
The experience includes multiple types of audio content to help users with specific sleep needs.


Sleepcasts
Each sleepcast is a different soothing narrative, told by a different narrator. The content plays up to one hour of audio for those who need a little longer to fall asleep.


Wind downs
Wind downs are a variety of meditations and breathing exercises to prepare the mind for sleep


Sleep music
Sleep music is a variation of calming tracks to help users drift to sleep.


Process
By connecting with sleep experts and collaborating with science, we were able to build and test multiple versions of sleep to get to the final design. Our process consisted of cycles of failing, learning, then refining.